Speakers and Sessions Highlights
NAPIM's 2023 Fall Technical Conference
September 12-14, 2023 | Oak Brook Hills Hilton Resort & Conference Center | Oak Brook, IL

2023 Speakers and Session Highlights

---
Tuesday, September 12, 2023 Moderator/Conference Chair - Russ Szadowski - INX International



Keynote Presentation - An Analysis of Critical Factors Currently Impacting Packaging Converters


Jeff Wettersten, Karstedt Partners
This year's Keynote speaker will address the following critical factors impacting packaging converters:
The role of sustainability- not in the form of voluntary compliance but coming from regulated change.
The role of e-commerce- the impact on retailers, brands, and converters.
IoT, COVID, and the impact on the Supply Chain. How will these changes impact the traditional role of the converter?
The role of digital printing in meeting these changes- is it up to the task? Will it finally live up to the industry hype?
1:45 PM—2:30 PM
Impact of Inks on Paper Product Circularity
Kate McGlynn,
RPTA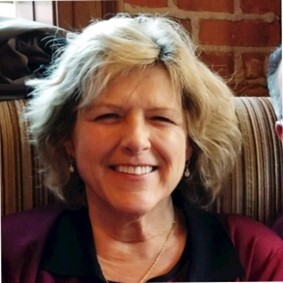 Ink system components used on paper products become papermaking inputs when the product is recovered and used as a fiber source. For over 25 years, the Recycled Paperboard Technical Association (RPTA) has maintained a comprehensive program to assure that this circularity does not negatively impact the suitably purity of recycle-content paperboard and containerboard. In this presentation, we will outline the elements of the RPTA program, with a focus on how recycled impurities, like ink system components, must be addressed to ensure recycled products are suitable for food contact.
2:45 PM—3:45 PM
2023 Food Packaging from a Brand's Perspective
Ron Osborn,
Mars Wrigley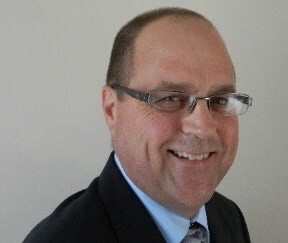 At this year's NAPIM Technical Conference we are pleased to welcome Ron Osborn to our opening session on September 12, 2023. Mr. Osborn is Principal Scientist responsible for regulatory affairs at Mars Wrigley. Ron has a wealth of experience in food packaging and food packaging compliance and has worked extensively with the food packaging supply chain to insure compliance and establishment of safe use. Ron will discuss current challenges in food packaging space, the importance and mechanisms for transparency, current trends and future challenges
The Impact of Sustainability on Packaging Printing in N. America




Ciaran Little




Smithers Pira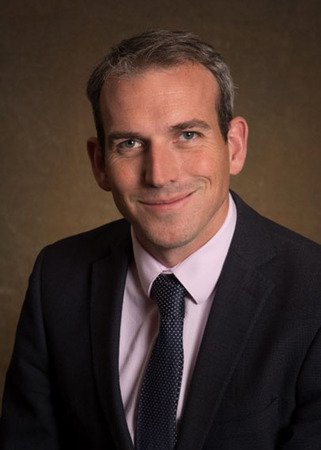 This presentation will provide:
an overview of the North American graphic arts market,

key sustainability drivers - their impacts, trends and outlook,

comparison of solvent and water based inks

recyclable barrier coatings - current status and outlook

packaging innovations and opportunities
3:45 PM—5:00 PM
2023 Supplier Showcases
7-10 minute presentations by printing ink raw materials suppliers introducing their newest products for the ink manufacturing industry.

Wednesday, September 13, 2023


9:00 AM—9:45 AM



Implementation of the Toxic Substances Control Act
Suzanne Hartigan
American Chemistry Council
Effective and efficient science and risk-based implementation of the Toxic Substances Control Act (TSCA) is critical to health & safety, innovation, and the supply chain. The 2016 amendments to the TSCA were the first major update to any environmental law in 40 years and they have impacted the introduction of new chemicals into commerce as well as established a new paradigm for prioritization, risk evaluation, and risk management of existing chemicals. This presentation will reflect on the current state of TSCA implementation, discuss lessons learned to date, and the highlight importance of stakeholder engagement in the regulatory process.
9:45 AM—10:30 AM
Truth or Dyne? How to Properly Conduct Dyne Tests & What Your Results Really Mean
Aaron Hootkin
Enercon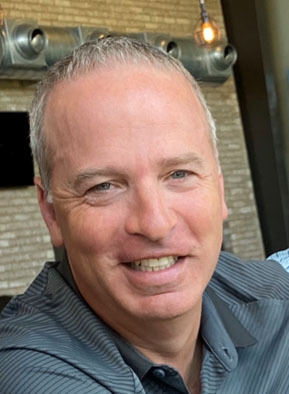 Corona, plasma & flame surface treaters are used to increase a material's surface energy to enable wettability & promote the adhesion of inks, coatings and adhesives. This change in surface energy is most commonly measured in dynes. And that's where problems start for many printers. Poorly executed dyne tests produce unreliable results and assumptions about dyne levels lead to erroneous conclusions. In this presentation Enercon surface treating experts will share insights on how surface treaters increase surface energy, dyne testing methods & best practices, how to properly use your dyne data, effects of material & coating variables, and when to blame your surface treater for adhesion failure.
11:00 AM—11:45 AM

The Digital Optimization of Offset Presses
Walter Chmura
Koenig & Bauer

Today's Offset presses are digital! This presentation will cover how technology including bots along with sensors and self learning software integrated in the press provide analytical data to ensure consistent throughput, the highest quality along and key performance indicators to ensure you remain competitive and best in class in your pressroom.
11:45 AM—12:30 AM

The Gravure Printing Market in 2023
Tony Donato
Gravure Committee/Association for Roll-To-Roll Converters

This presentation will provide a review and update on current issues and status of the gravure printing market focusing on size, growth, challenges and trends
1:45 PM—2:30 PM
2023 Lawter/NAPIM Lecture Series




Time-dependent performance water-borne emulsion paper coatings for water and water vapor barrier applications
Faulkner P. Custer
BASF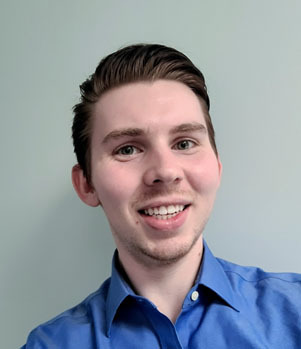 2:30 PM—3:15 PM

PCF - Product Carbon Footprint of Wax Emulsion
Volker Spaeth
CHT

In recent months, the CHT Group has started to calculate the carbon footprint of actual products. Calculating the carbon footprint provides the best product-level information for identifying, tracking and reducing Scope 3 GHG emissions in the industry. We can now look at the first results based on real products and understand the influence of raw materials, transport route and packaging on emissions. We use the TsF Gudiline for this assessment. TsF - Together for Sustainability is an industry-leading initiative driven by chemical procurement professionals.
3:45 PM—4:30 PM

Economic Overview (2023)
Kevin Swift
Outlook for the economy and the printing ink industries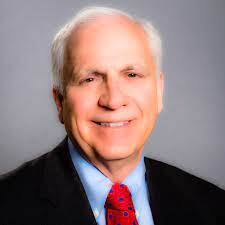 This presentation will examine the status and likely outlook for the global and US economies as well as key end-use markets for printing inks. Will then discuss the short-term and long-term outlook for printing inks.
4:30 PM—5:15 PM

De-inking Aspects of a Plastic Recycling Process
Charles Granger
University of WI

De-inking aspects of a plastic recycling process called Solvent-Targeted Recovery and Precipitation (STRAP) in which polymers are recovered from mixed plastic waste by selectively dissolving them in carefully chosen solvent systems. To guide STRAP process design, we are developing and applying high-throughput molecular and data-driven models to identify solvent systems suitable for the selective dissolution of common polymers while also considering challenges associated with process costs and safety. In this talk I will give an overview of the STRAP technology and its application to printed, multilayer films and various other waste materials. I will also discuss some of our current work regarding the challenging removal of inks and additives from plastic waste.
________________________________________________________________________________________________________________________________________________________
Thursday, September 14, 2023


9:00 AM—10:15 AM
Navigating the Analog to Digital Conversion - Industrial Inkjet Implementation
Terry Clayton
Summit Analytical
This talk brings together a broad range of challenges while driving industrial inkjet implementations. Terry will share his experiences, search for patterns, and share a perspective on how to successfully evaluate and implement industrial inkjet technology.
9:30 AM—10:45 AM
Going Green - Understanding the Legal Environment


Katie Bond
Keller and Heckman

As demand grows for more sustainable products, brands must respond. But what are the legal risks of going "green" in product development and marketing? This presentation will survey the legal landscape for green marketing including recent class actions, National Advertising Division cases, and the FTC's ongoing review of its Green Guides. An exploration of cases and regulatory developments will touch on marketing claims from "compostable" to "carbon neutral," "sustainable," and "recyclable." This presentation will also briefly review other hot topics to be aware of such as the FTC's new Endorsement Guides and its proposed rule on product reviews.
11:00 AM - 11:45 AM
Sustainability in Printing Inks: Simple Pathways to Reach Sustainability Goals
Kai Yang
Evonik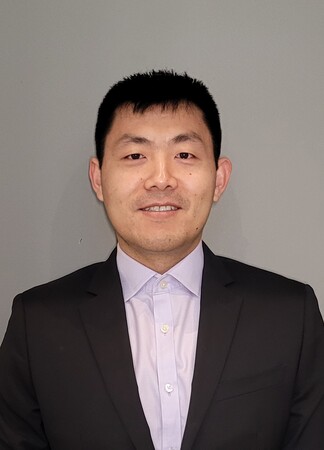 Sustainability plays a crucial role in the printing ink industry, serving as a threefold risk mitigation concept for our planet, people, and profit. In this presentation, we will explore how the printing ink industry can integrate standardized sustainability measurements, such as footprint and handprint, to mitigate risks, and promote sustainability across the globe. Additionally, we will delve into Evonik Corporation's potential approach to tackling sustainability challenges in the ink industry.
11:45 AM - 12:30 PM
Top 5 Printing Ink Analytical Requests




Natasha Banke - INX International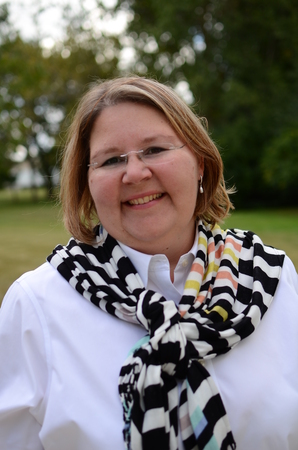 This session will discuss the top 5 most common ink industry customer analytical requests received by printing ink manufacturer analytical labs. Learn the most effective way to respond in a timely manner.
Fall Technical Conference